Utah Criminal Defense And DUI Attorneys
When Your Freedom Is At Stake
We Are The Best Decision You'll Make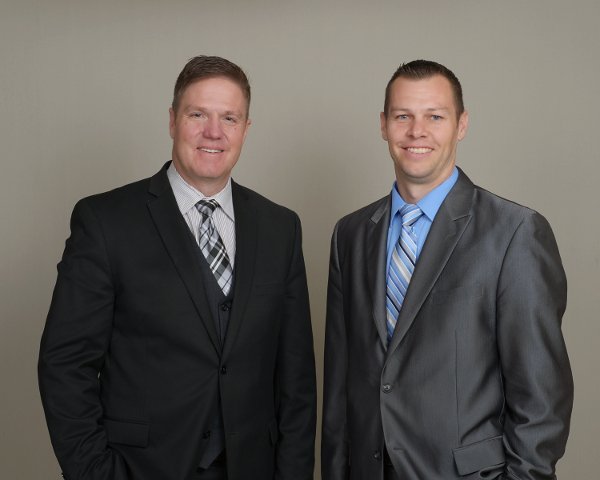 Experienced Utah County Criminal Defense Attorneys
At Pawelek & Gale Attorneys at law, located in Provo Utah, our experienced and effective Utah County criminal defense attorneys fight to protect our clients' constitutional rights. We provide integrity with results, which separates us, head and shoulders above other defense attorneys in the state of Utah.
Dennis Pawelek has handled over 1,000 felony cases as a DUI and criminal defense attorney in Utah. Richard Gale has been practicing law for over 20 years and his commitment to ethical representation has earned him the respect of lawyers and judges in the courtroom. Felonies are serious offenses and can carry life terms. If your case does go to court, Dennis and Richard have successfully represented serious felony cases in which clients who were facing long sentences were instead found not guilty, and restored to their freedom.
Choose Us As Your Utah Defense Attorneys
Experience
We have over 30+ years of representing felony and misdemeanor criminal defense charges, including DUI's, drug charges, domestic violence, and assault. Over 1,000 felony jury trials, including many acquittals in multiple serious cases, where the defendant was facing a possible life sentence.
Knowledge
Every Utah Court has different procedures, and handles cases differently. We have appeared in almost every court, before most every judge, and we personally know the tactics and methods of most every prosecutor. Therefore, we can implement the best case strategy to obtain the best results.
Integrity
Dennis and Richard are committed to staying in touch, following through, and are committed to securing the most favorable outcome. They share their cell phone numbers with clients. Effective communication is the hallmark of a winning team!
Flexible Payments
We are affordable attorneys who bring superior value and professionalism to each and every case. We understand the emotional and financial impact that criminal cases have on the defendant and their families. We will work with everyone involved to get the most favorable outcome, at an affordable cost.
NOT GUILTY AFTER TRIAL
Rape - 1st Degree Felony
PLEADED TO MISDEAMENOR
3rd DUI within 10 years - 3rd Degree Felony
CASE DISMISSED
DUI, Drug Possession
NOT GUILTY AFTER TRIAL
Domestic violence, Violation of protective order
CASE DISMISSED
2nd Offense DUI & Druid Possession
If you have been charged with a DUI, domestic violence, drug possession or another crime, our criminal lawyers offer a free consultation to discuss your case. We will answer all of your questions and help you navigate the Utah criminal justice landscape with confidence and peace of mind.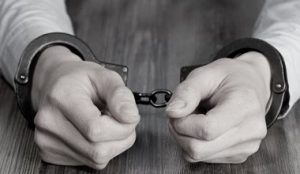 Criminal Defense
Our Utah criminal attorneys have defended thousands of clients, fighting to ensure that their constitutional rights are preserved. Some of our recent success stories include; numerous dismissals and not guilty verdicts of drug charges, assault charges, gun charges, and domestic violence cases.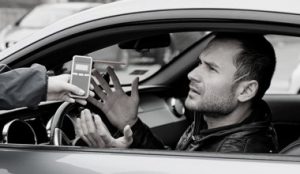 DUI Defense
Our expert team of Utah DUI lawyers truly care and aggressively defend DUI cases. We have the experience and know how to preserve driver license privileges and make sure that the arresting police officers have rigorously complied with Utah state codes and procedures.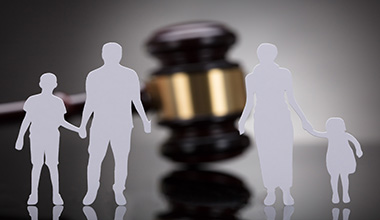 Juvenile Law
Whether your case involves Juvenile charges or child welfare cases, involving DCFS (Division of Child and Family Services), Pawelek and Gale get results. Our team of lawyers have the knowledge and experience to help you navigate the complex terrain of child custody and Juvenile defense law.
Best attorney ever. Dennis helped me out SO much. He continues to fight for me. Id recommend him to ANYONE that needs legal help. Thank you Dennis

Shay

Client
Pawelek is a real guy. He will get personal with you and he knows the ins and outs to his biz. If you need help I highly recommend! It's a fraction of the cost vs the competition!

Rolf

Client
Dennis has represented me for the past 3 years off and on. 1st as a public defender then I've retained him as he has opened his own firm! He is absolutely amazing and will do anything to help you! He has done amazing for me every time and wouldn't be where I am without him!! I wouldn't ever trust anyone else! I would recommend him to anyone!

Shawna

Client
I could not have asked for a better lawyer or a better outcome. I was in kind of a messy situation and was completely overwhelmed with stress. I couldn't sleep, my anxiety got worse, and I was extremely nervous. Dennis helped me out in ways I didn't even know possible! Anyone looking for a great lawyer would be crazy not to call him. He is fantastic.

Haylie

Client
Richard Gale is an AMAZING and SMART attorney. He represented our son in a difficult jury trial involving serious charges, and achieved a victory! Richard's hard work ethic, 20+ years practicing law as a defense attorney, and his polished people skills became apparent as he defended our son. He was BRILLIANT!

LaRae

Client
Richard poured his heart and soul into the case even though other attorneys had labeled it hopeless. My brother was found not guilty on both rape and aggravated kidnapping. Richard genuinely cares about his clients and pours his heart into helping them. I have ZERO hesitations in recommending Richard to anyone who needs a criminal defense attorney.

Benton

Client
Brilliant and caring lawyer! I wish I could give him 20 stars! He knows how to aggressively defend. Thank you Richard for saving my brother's life.

Alix

Client
A really great person and attorney would reccomend to anyone

Josh

Client
Richard Gale is an amazing attorney who really cares about his clients.

Matthew

Client
Richard Gale is a LION of an attorney. He represented a loved one of mine in a recent stressful case involving more than three felony charges with possible punishment of prison for life. Richard and my loved one achieved a NOT GUILTY charge for the three most egregious charges setting my loved one free (with probation).

Marci

Client
Richard Gale is an AMAZING and SMART attorney. He represented our son in a difficult jury trial involving serious charges, and achieved a victory! Richard's hard work ethic, 20+ years practicing law as a defense attorney, and his polished people skills became apparent as he defended our son. He was BRILLIANT!

Lynn

Client
Richard Gale is a 5 star attorney that is making a name for himself as being one of Utah's top attorney's. First time offender's make mistakes hiring attorney's they know nothing about and find themselves screwed in court when there are plenty of loop holes. Hiring some of the best and top attorney's in the past, Richard rates right there with them but you won't be paying $10,000 for your case.

Mark

Client
I recommend Richard Gale to anyone facing any criminal charges in the state of Utah. He is hands down the best criminal defense attorney!

Mark

Client
He is AMAZING.. He truly cares & will fight till the end for you!!!

Misty

Client
Why Hire Pawelek & Gale?
Successful resolutions for past clients in over 1,000 felony cases.
Over 30 years of successful legal experience.
We develop strong, proven case strategies.
Dedication and transparency with our clients.
Richard Gale is the former President of Utah Association of Criminal Lawyers
We believe that being charged with a crime DOES NOT equate with a criminal conviction
Get A Strong Criminal Defense Strategy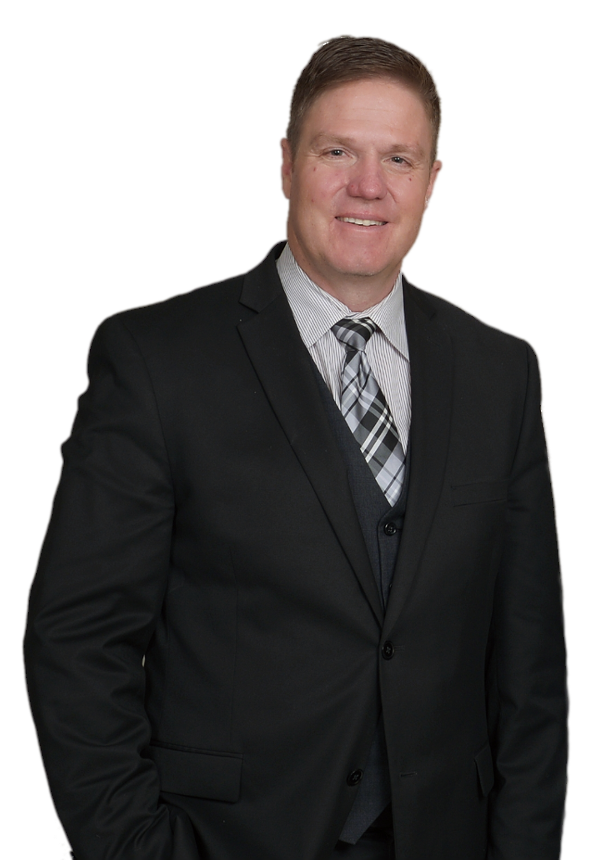 MEET
Richard Gale & Dennis Pawelek
The consequences of a criminal conviction can be devastating and have long term negative repercussions. Retaining the best defense team can mean the difference between a future of opportunity and freedom, or one of uncertainty and limitations.
We will work closely with you to develop a customized plan of ACTION, to ensure the best possible outcome. With a proven track record, and a passion for what we do, you can rest assured that our team of experts is on task! Available to our clients 24/7, we believe that effective communication and careful planning are the key to a successful defense.
Click Below to learn more about backgrounds and professional accomplishments as lawyers in Utah